Cutting-Edge Technology
Your comfort is our main focus at Encinitas Orthodontics. We take pride in our work and use only the highest quality appliances, the latest technology, and the most progressive treatment methodologies to produce your perfect smile. We go above and beyond to assure your safety and comfort, from our digital X-rays, which produce 90% less radiation than traditional X-rays, to our cutting-edge sterilizing technology. We understand that choosing to move forward with orthodontic treatment is a big decision, but with our cutting-edge equipment and caring team, we make the process simple and seamless.
iTero Digital Scanner
The iTero Intra Oral scanner is a cutting-edge tool that allows our team to be fully impressionless and take digital scans of a patient's teeth and gums efficiently and accurately. The scanner creates a 3D picture of the mouth using laser and optical technologies, which may subsequently be utilized to manufacture custom appliances such as clear aligners and retainers. The iTero scanner is fast, comfortable, and exact, and it does away with the need for messy and unpleasant mold impressions. The iTero scanner, best of all, can be used on patients of all ages, making it an excellent tool for our team.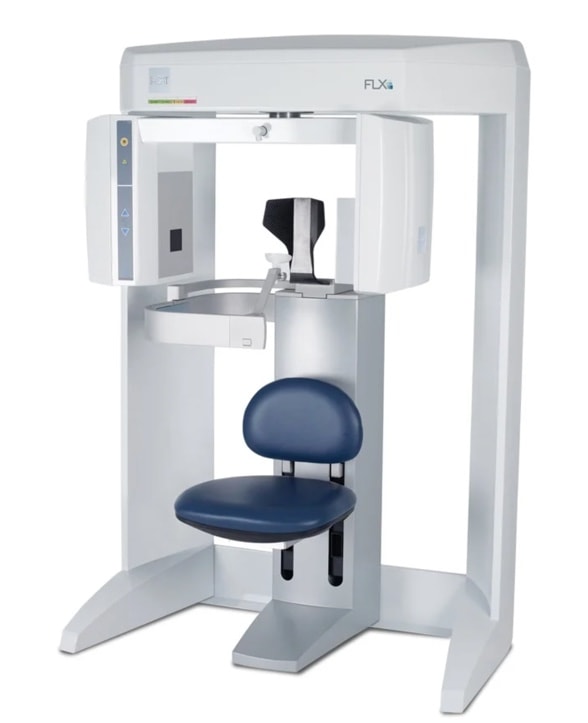 Cone-Beam Computed Tomography (CBCT)
Cone-Beam Computed Tomography (CBCT) is an X-ray technique that generates three-dimensional (3D) pictures of the teeth, jaws, and surrounding structures. Prior to treatment, CBCT is used by our team to examine the jaw, teeth, and airways. CBCT scans are extremely detailed, allowing us to see all features of the patient's mouth in a single scan. CBCT is a safe process that takes only a few minutes to complete. The scans generated are utilized to develop a treatment plan that is unique to each patient.
3D Printing
Using a digital file, 3D printing creates three-dimensional solid items. In orthodontics, 3D printing may be utilized to construct a range of appliances, such as tooth models, clear aligners, and retainers.
The emergence of 3D printing has changed the orthodontic profession by facilitating the creation of appliances in a more efficient and precise manner. In addition, 3D printing enables customization and adaptability that were not achievable with conventional production techniques. Using 3D printing, Dr. Liatti can manufacture custom-tailored orthodontic appliances for each unique patient.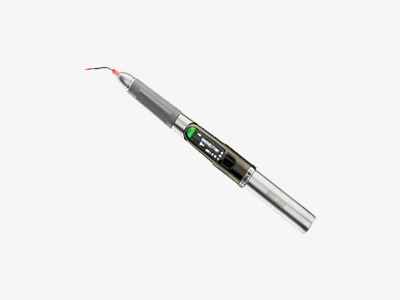 Soft Tissue Laser
Soft tissue lasers are an essential orthodontic tool. They are capable of removing tissue, sculpting gingival features, and even guiding tooth movement. But how do they function?
Soft tissue lasers provide a focused beam of light energy that is absorbed by the tissue's water and hemoglobin. Because of the absorption of light energy, the tissue heats up and vaporizes. The laser beam travels swiftly over the tissue, so Dr. Liatti can accurately remove or sculpt tiny sections of tissue. There are several advantages to using soft tissue lasers in orthodontics, including:
They enable highly exact tissue removal with minimum injury to adjacent structures. 

They help to reduce bleeding and edema. 

They can shorten the healing time. 
Temporary Anchorage Devices (TADs)
Our orthodontic office in Encinitas, CA, works hard to ensure that every aspect of your smile is in good working condition. We don't stop with straight teeth. We want to make sure your smile arc and gum shape are correct. TADs enable us to accomplish precisely that.
Temporary Anchorage Devices, or TADs, are little metal screws that are inserted into the bones around your teeth. They offer a secure anchor point for your braces, allowing your teeth to move more effectively. TADs are often implanted toward the back of the mouth, where they are less apparent. Depending on your treatment plan, they are normally left in place for around six months before being removed by Dr. Liatti.
While TADs may seem scary, they are really extremely safe and effective. Serious problems following TAD implantation are uncommon, and the great majority of patients report only minor discomfort, the same as you would feel with just your braces. Because not everyone is a candidate for gummy smile treatment, this procedure may ensure that everyone can have a smile they are proud of!