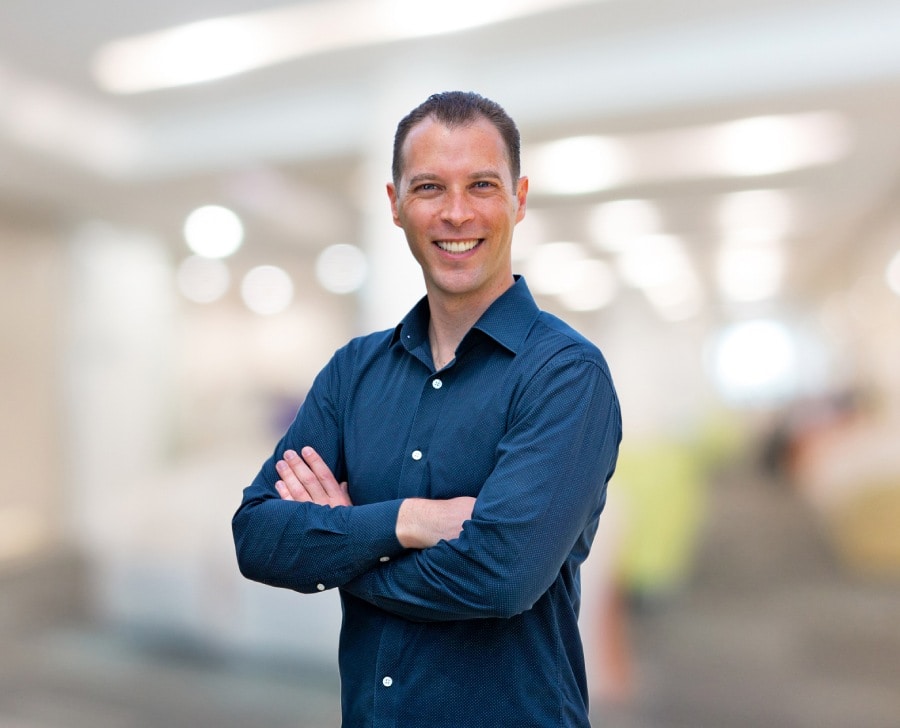 Dr. Skyler J. Liatti, DDS, MS
Dr. Liatti was driven to orthodontics through his own personal experience with braces and jaw surgery as a young adult. Experiencing the life-changing effect of having a confident smile impassioned him to pursue a career where he could give that same gift to others.
During dental school, Dr. Liatti traveled to Nicaragua on a mission trip to provide dental treatment to the impoverished and underserved. After dental school, Dr. Liatti practiced general dentistry for one year before completing his Master of Science degree in Orthodontics at the Loma Linda University graduate orthodontic program, where he conducted original research on the biomechanics of orthodontic tooth movement with modern orthodontic wires. Dr. Liatti also has two published articles in the Pacific Coast Society of Orthodontists Bulletin. Dr. Liatti is a Board Certified Orthodontist, an achievement attained by only about a third of all practicing orthodontic specialists.
Dr. Liatti was born and raised right here in Southern California! In his time outside of work, he loves to be outdoors and enjoys dirt biking, hiking, kayaking, and camping. However, music is his number one passion and he has been playing the drums for 20 years. When he isn't creating amazing smiles you might find him at a live music performance, at the lake with his family, or on an outdoor adventure.
"I love orthodontics and am very fortunate to have the opportunity to meet amazing families and give them something that will positively impact every facet of their lives: a beautiful and healthy smile." – Dr. Liatti
What is a Board-Certified Orthodontist?
Are All Orthodontists Board Certified?
Not all orthodontists are Board Certified. All orthodontists must be licensed to practice, but currently, only 1 in 3 orthodontists have continued on to complete Board Certification. Dr. Liatti is an established board-certified doctor. The American Board of Orthodontics (ABO) certification process signifies a unique achievement—a significant step beyond the two to three years of advanced education required for a dentist to become a specialist in orthodontics. 
The process requires the orthodontist to demonstrate actual patient care accomplishments with detailed case reports on the treatment provided for a broad range of patient problems. Board certification is a voluntary achievement that all orthodontists do not choose to pursue. To become board certified by the American Board Of Orthodontics, an individual orthodontist is thoroughly interviewed by a highly respected examiner's panel to demonstrate their orthodontic knowledge, clinical skills, and judgment.
How Many Certifying Boards Are Recognized By The American Dental Association In The Specialty Of Orthodontics?
One. The American Board of Orthodontics (ABO) is the only certifying board in the specialty that is recognized by the American Dental Association. The ABO was founded in 1929 and is the oldest specialty board in dentistry. The board's purpose is to elevate the quality of orthodontic care for the public by promoting excellence through certification, education, and professional collaboration.
Why Would An Orthodontist Choose To Complete This Voluntary Certification Process?
Successful completion of the examination process demonstrates the orthodontist's highest commitment to excellence in orthodontics – to both the orthodontic profession and the general public. It represents a commitment by a licensed specialist that he/she has the necessary knowledge base and skills to treat patients to the highest of standards. It exemplifies a practitioner's commitment to continue to keep abreast of the latest advances in patient care and to continue to deliver these latest advances to patients. Many orthodontists see it as a demonstration of their dedication to the specialty and the highest level of personal achievement.
What Steps Are Required To Complete The ABO Certification Process?
Since the establishment of the ABO in 1929, the certification process requirements have continued to adjust to the demands of the specialty. Today, the process involves a thorough Written Examination (240 questions) covering all areas of information that an orthodontist should be knowledgeable about. Successful completion of this "board exam" allows the orthodontist to proceed to the Clinical Examination, where they present detailed case reports from their practice/residency, demonstrating a history of excellence in patient care. These cases are evaluated by a panel of examiners and later discussed during an oral examination where the applicant is tested on a wide variety of academic and clinical topics. After successfully completing these examinations, the orthodontist has officially achieved Board Certification for a time-limited period. The orthodontist must go through Certification Renewal every 10 years to maintain their certification status by demonstrating this continued level of patient care.
Learn more about The American Board of Orthodontics and Board Certification.